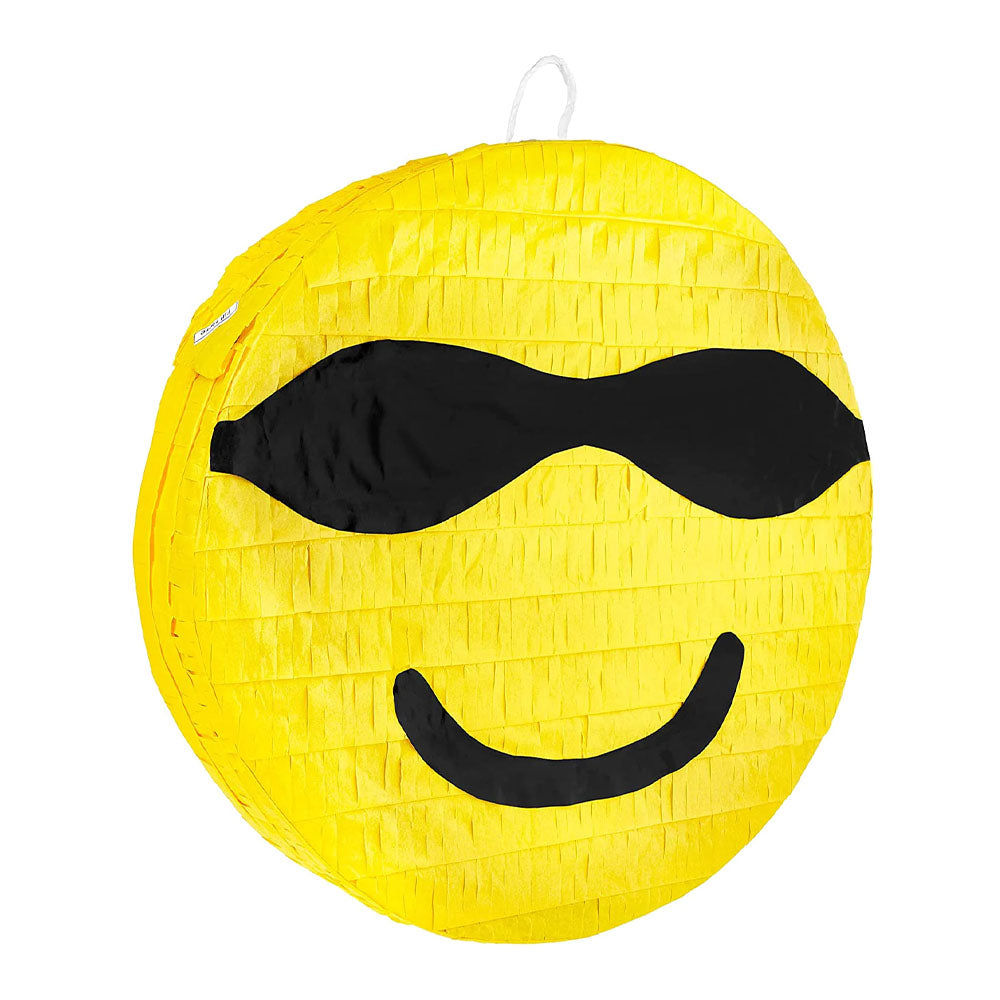 Smiley Face Pinata
Smiley Face with Shades Emoji PIÑATA - Get the fiesta started in true Mexican fashion with this colorful Smiley Face with Shades emoji piñata. Ándale!

MEXICAN THEMED PARTY - These pinatas are perfect for Mexican themed birthday parties, Navidad/Christmas, Cinco de Mayo, quinceañera, Dia de los Muertos, Los Pasados, and any memorable fiesta!

EASY TO FILL, LOOP TO HANG - Each pinata comes with a pre-made hole and a durable hanging loop at the top for easy attachment. Open the filling port to stuff it with candy, party favors, and prizes.

HIGH QUALITY PAPER - Made from high-quality, sturdy corrugated paper on the inside with colorful, festive tissue paper on the outside. Stays together when needed and breaks apart when struck hard.

MADE IN MEXICO - Proudly handmade in the country that put piñatas on the map. Dimensions: 20" x 20" x 4". Package includes 1 piñata, 1 bat and 1 blindfold.